What's New in XMind 8?
The Best XMind in history, will finally release later this month!
New Slide-based Presentation
Mind mapping and presenting are harmoniously integrated in one software now! Just select the target topic and click the plus button and a new slide will be created automatically.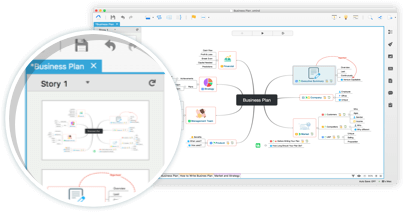 Brand New Clip Art
To help express your thoughts visually, we bring up to 109 newly designed and grouped clip arts in XMind 8 to help you make a more intuitive mind map.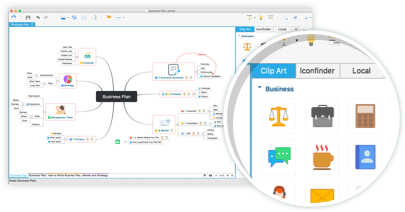 New Useful Templates
Get started with an assortment of ready-made and useful mind map templates. Time to use mind map templates and save tons of time now. Most importantly, all templates are FREE!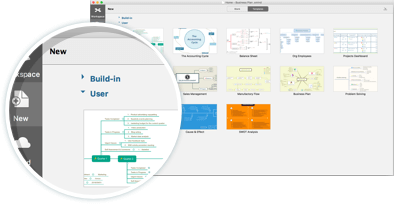 New Workspace UI
The new workspace increases your work efficiency and improves your mind mapping experience enormously. When editing, you can quickly open, close and switch views with just one click.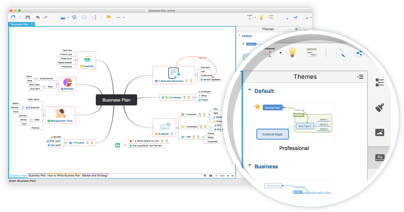 More Improvements
High resolution display support.
Import & Export to OPML, Lighten file.
Import Novamind maps.
Resource Manager.
Improved XMind Cloud.
Support manual layout.
Support adding idea groups in Brainstorming mode.
Redesigned file encryption function and password hint supported.
New Audio Notes operation interface.
Optimize export function and add recent list.

"Insert image from IconFinder" interaction optimization.
Reorganized context menu.
Preferences interface optimization.
"Numbering" usability enhancement.
Keyboard shortcuts optimization in Walkthrough Mode Presentation.
Enhanced template management UI.
Many other minor improvements.
Buy XMind 7.5 Pro/Plus today and get free upgrade to XMind 8 Pro/Plus.
Buy XMind Pro