Your Minds and Ideas with XMind
XMind is designed to generate ideas, inspire creativity, make your thoughts from disorder to order, bring you efficiency both in work and life. Tens of million people love it.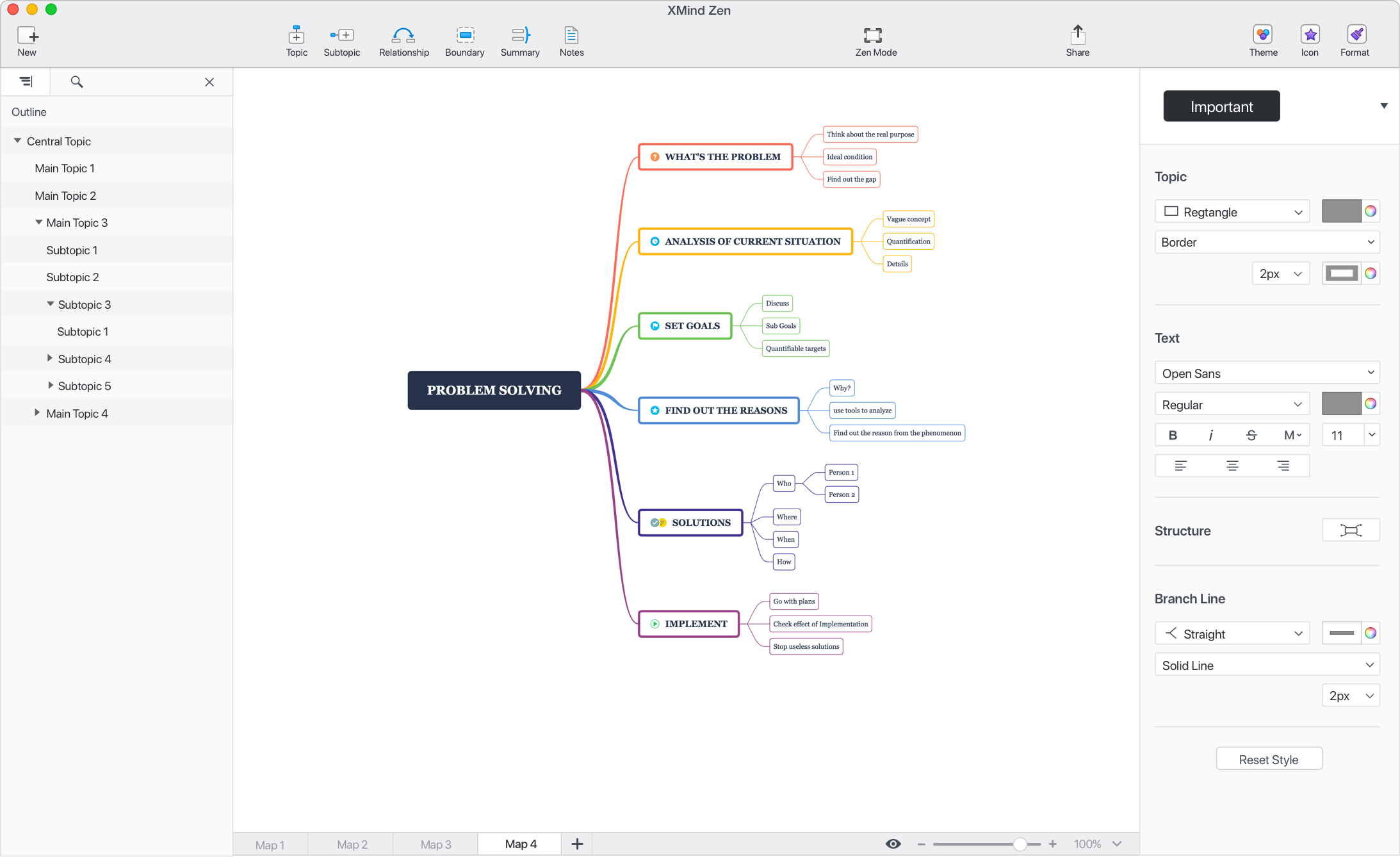 ---
Record Flashing Ideas
Inspiration is always fleeting. The first snapshot of a moment is worth being collected with XMind. No matter when you are on the way to work or lying on the beach.
---
Project Management
We offer amazing features like Gantt view, brainstorming mode etc. to help business elites release pressure and improve efficiency in project management.
---
Enrich Your Thoughts
To express your idea visually, we bring up to 60,000+ pretty icons in XMind 8 Pro and nearly a hundred built-in and originally designed stickers in XMind: ZEN. Plenty of free templates can satisfy you in each case. Creating beautiful mind maps with XMind is easier than ever.
---
Cross All Your Devices
All the mind maps are easy to be found both on your laptop and iOS devices, which allows you to access them any time and anywhere. Android is also coming soon.
---
Work with Office/PDF/Evernote
XMind supports these modern formats. Exporting and sharing your mind maps to anyone instantly to facilitate your needs, no matter for meetings or reports.
What makes XMind different?
Amazing structures always help a lot. We offer Fishbone Chart, Matrix, Timeline, Org Chart, and etc. With these structures, you can visually organize causal relationships among complex ideas/events, make the in-depth comparative analysis possible and track milestones and schedules in chronological order.
---
Using a combination of different structures. You may not see such a mind map elsewhere: each branch is a structure, which allows you to express different minds in one mind map.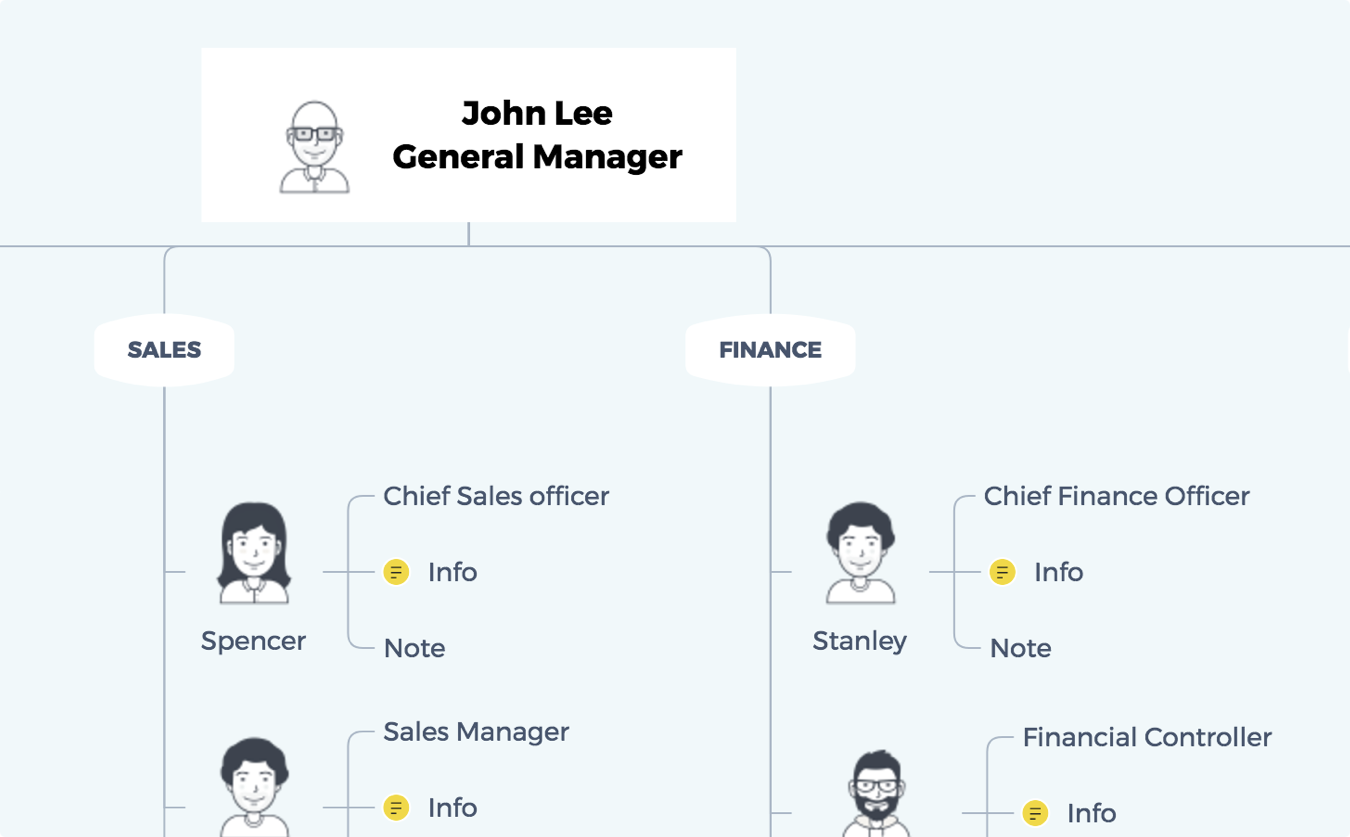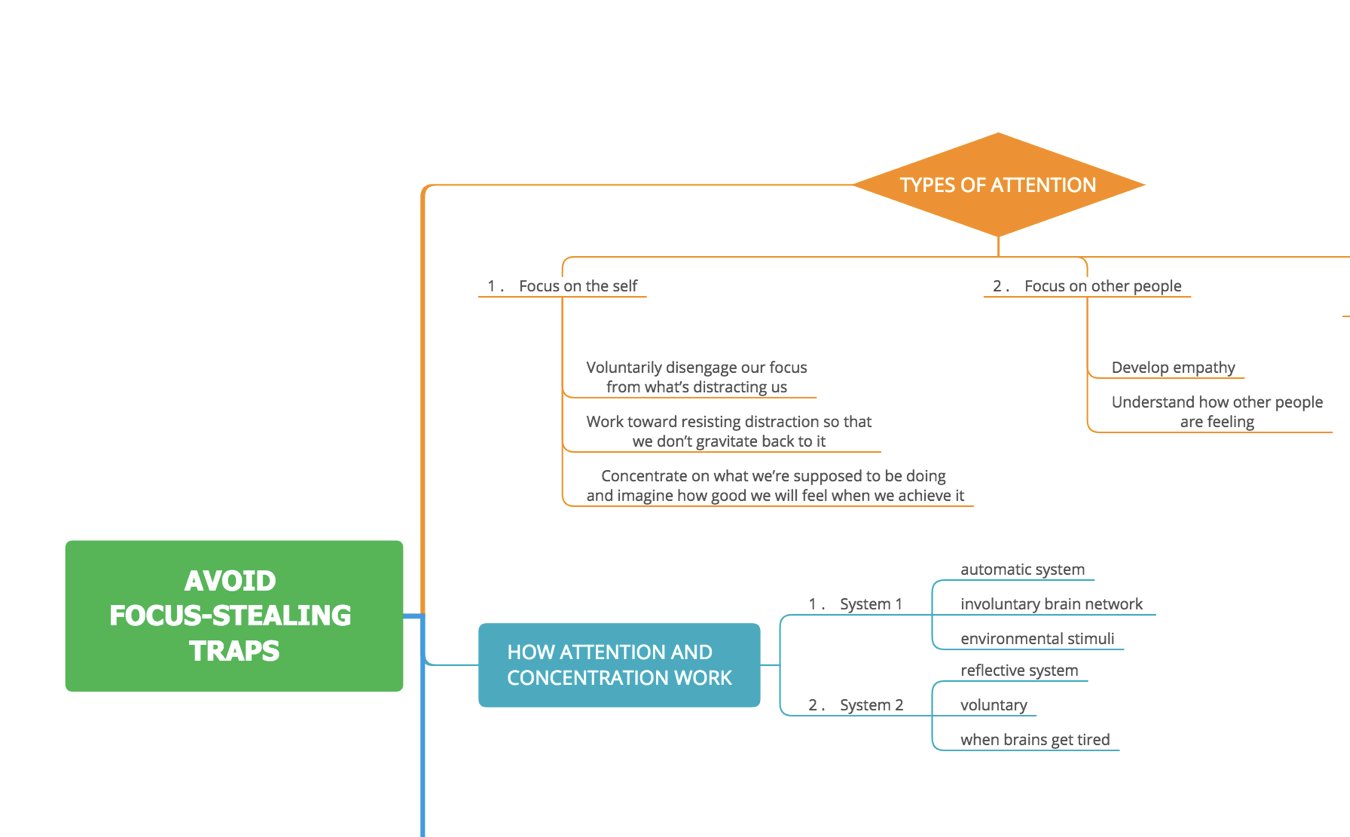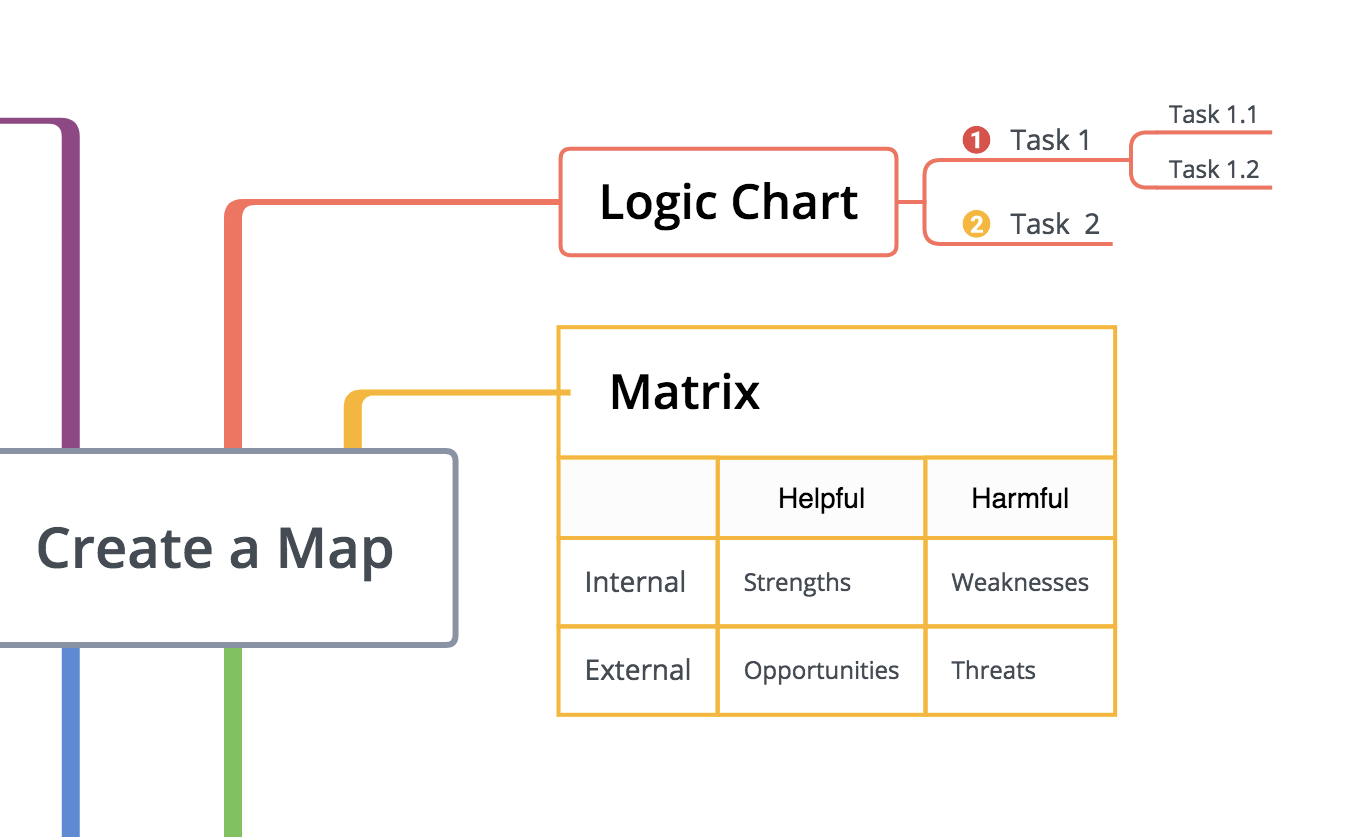 ---
Enterprise customers are happy :)
From startups to Fortune 500 companies, XMind is the best choice for teams working on any project.
Two Flagship Products
Graphics
Whole New Snowbrush Engine
-
App UI
Lighter and Modern
Professional and Classic
Fullscreen
ZEN Mode
Brainstorming, Presentation, Gantt View
Compatible with Mobile
100% Compatible
The skeleton looks different from Mobile
Export & Share
PDF / Evernote / Office / Markdown
PDF / Evernote / Of?ce / SVG
Price
$27.99 per 6 months
$129 per license